Shared by our partners at the Denver Streets Partnership (DSP). For details specific to this article, please contact info@denverstreetspartnership.org.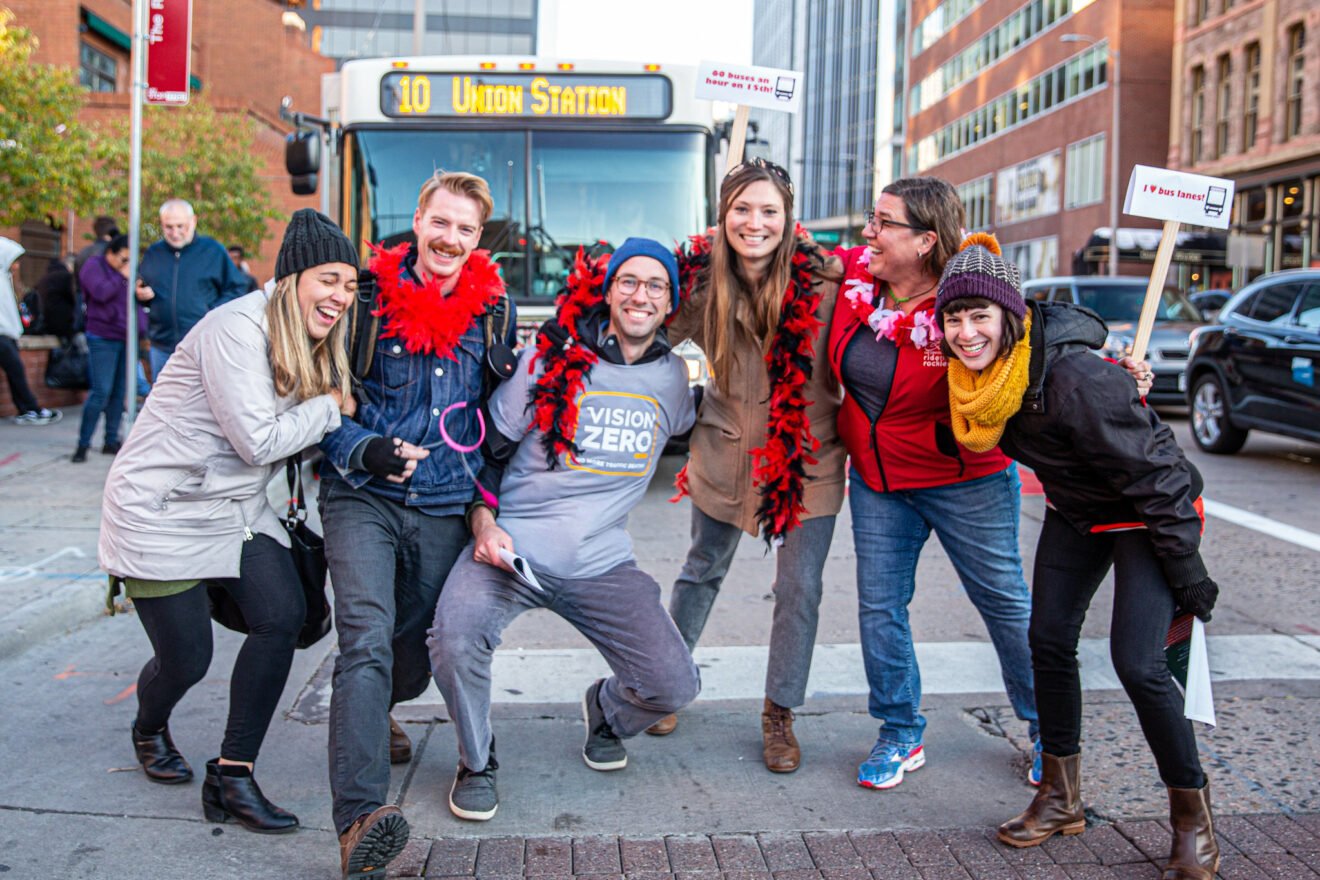 Applications are open for our second Advocacy Academy! The Denver Streets Partnership Advocacy Academy is a virtual 10-week certificate program to give you the tools, expertise, experience, and connections to be a transit, walking, rolling, and biking leader into the future. All ages are welcome. (If you're under 18, ask your parent or guardian for permission.)
The academy will run February 15 – April 19, 2021 and is a combination of online classes and socially-distanced in-the-field work. You will advocate around timely walking, biking, and transit decisions this winter and spring such as the Community Networks program, our 20isPlenty campaign, and the Reimagine RTD process.
You will learn from the best: leaders from top advocacy groups like Bicycle Colorado, CoPIRG, the Colorado Cross-Disability Coalition, American Heart Association, Mile High Connects, and more. Our curriculum will give you the tools you need to make a difference in your neighborhood and in Colorado. And have fun. We have a lot of fun. You'll learn effective strategies for improving the safety of our streets, how to cut through red tape to get better sidewalks and bike lanes in your neighborhood, the keys to affordable and accessible transit, and more. At the end of the 10 weeks, you'll receive an Advocacy Certificate from the Denver Streets Partnership. Limited $1,000 stipends are available to ensure everyone can participate.
Application Process
We will review applications on a rolling basis (pun intended). After we receive your application, we'll get back to you within a week.
Last day to apply: February 10, 2021
Time Commitment: February 15 – April 19, 2021
Plan to dedicate three to five hours each week.
Each week will start with an online class on Monday evening. If needed, we will offer the class at multiple times to fit into diverse schedules.
Every other week, participants will meet with a designated Denver Streets Partnership mentor.
Each week will include a tactical assignment designed to make a difference on a decision happening right now.