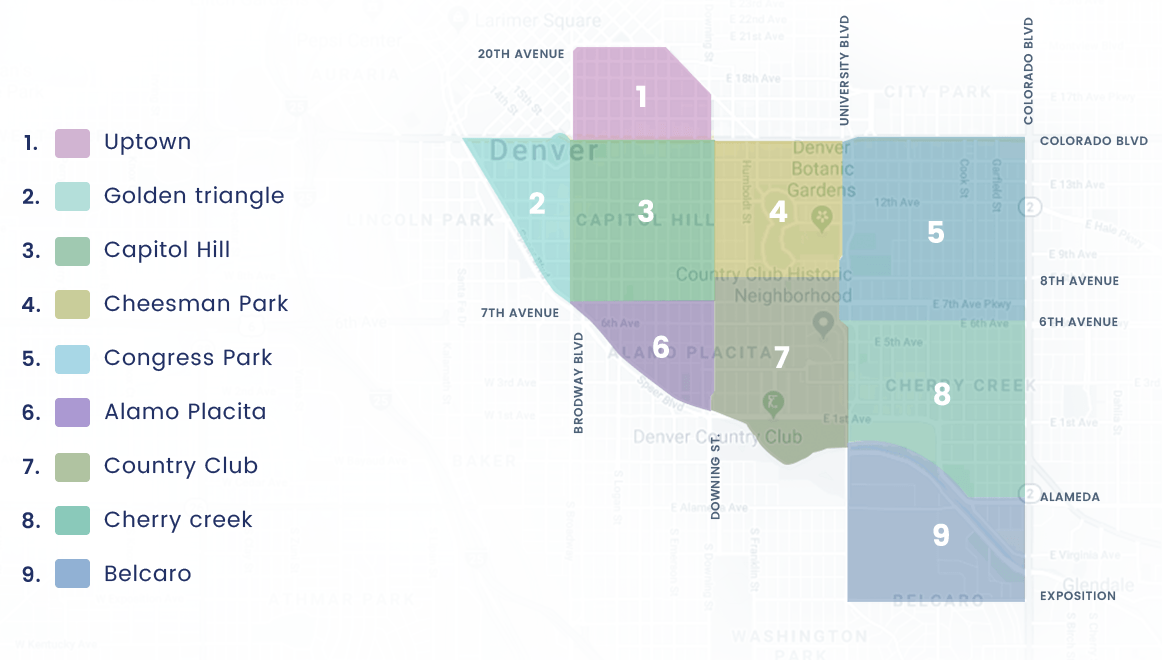 Councilman Hinds refers to District 10 as "Denver's Perfect 10" because it's one of the closest examples of his 20-minute-neighborhood vision. Nearly all residents are within a 20-minute walk, bike, or roll of everything they need to live, work, and play. From world-class art and cultural institutions to sprawling green spaces and myriad dining options, Denver's Perfect 10 truly has it all.
The more than 70,000 residents and 6,500 businesses comprise a wonderfully diverse district, from young Colorado transplants to young families putting down roots and Denverites who've lived in the district for decades.
District 10 residents have diverse opinions on tackling the toughest issues facing Denver today, and Councilman Hinds remains dedicated to giving all of District 10 a voice. He's a strong advocate for equitable access to housing, transportation, and representation.
Councilman Hinds has worked hard on all three of these issues since getting elected in 2019. He successfully raised the minimum wage to combat the rising cost of living in Denver. He continues to defend the decision against those seeking to repeal it.
Councilman Hinds is a strong advocate for the 5280 Trail and fought to create multiple shared streets throughout the District. His work to close Bannock Street to car traffic created the first street permanently opened to people in Denver since the 16th Street Mall was created in 1982.
The District 10 office was the first to unionize and the first City Council office designated as Certifiably Green. Councilman Hinds was also proud to host climate advocate Greta Thunberg during her 2019 visit to the United States.